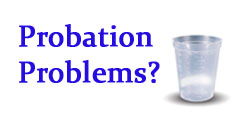 We are looking for you!
Recently the Colorado Court of Appeals issued a ruling in Watkins stating that individuals on probation cannot use medical marijuana. Sensible Colorado's staff partnered with the ACLU to appeal this decision to the Colorado Supreme Court. The Colorado Supremes rejected our petition, even though two justices wrote specifically about their willingness to hear our appeal.
Despite this setback, Sensible Colorado and the ACLU have not given up on this important issue.  We firmly believe that sick patients should not be denied doctor recommend medicine under any circumstances, including while on probation.  If you are on probation and need to use medical marijuana, please tell us your story here.
We are looking for the perfect plaintiff to bring this issue back in front of the Colorado Court of Appeals.